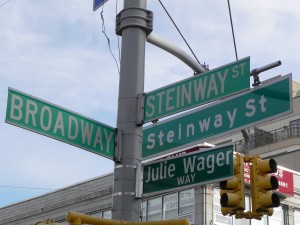 Medical Arts of New York is located on Steinway Street and the corner of Broadway in Astoria, Queens. Take the M or R train to the Steinway St station and exit the Broadway end of the platform and walk one block to 31-87 Steinway Street. We are located on the third floor, Suite 7.
By car over the Triborough Bridge, exit on Astoria Blvd and go straight about five blocks to Steinway Street. Make a left and drive three blocks to the Municipal Parking lot on Steinway Street. We are across the street and down the block closer to Broadway.
Coming over the 59th Street Bridge, drive to Northern Blvd and turn right onto Steinway Street. Go about two blocks to Broadway and look for street parking or you can park in the Municipal Parking lot across the street.

31-87 Steinway St
Suite 7
Astoria, NY 11103
Call us at (718) 626-8500
Monday 9:00 am to 5:00 pm
Tuesday 9:00 am to 5:00 pm
Wednesday 9:00 am to 5:00 pm (administration and scheduling only)
Thursday 9:00 am to 5:00 pm
Friday 9:00 am to 5:00 pm
Call for same day appointment availability.
Walk-ins are welcomed, but you may have to wait.